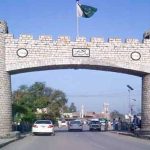 ISLAMABAD: Prime Minister (PM) Imran Khan will travel to Qatar on Monday on a two-day official visit to enhance bilateral relations and matters of mutual interest between the two countries.
Reportedly, a high-level delegation comprising of 22 officials including foreign minister Shah Mehmood Qureshi, finance minister Asad Umar and Zulfi Bukhari will accompany the premier on the trip.
According to the sources, the PM will hold a meeting with the Qatari Emir Tamim bin Hamad bin Khalifa Al-Thani to discuss the entire spectrum of bilateral relations between the two countries.
Besides, the delegation is also expected to discuss an increasing cooperation between Qatar and Pakistan in different fields, in addition to other regional and global issues including talks with Afghan Taliban in Islamabad.
Moreover, Qatar is expected to announce investment of billions of dollars in Pakistan and a possible enhancement in mutual trade between the countries.
Qatari Prime Minister Sheikh Abdullah bin Nasser bin Khalifa Al Thani will host a luncheon for the PM Imran Khan, followed by official meetings at the prime minister house.
The meetings will review the Pak-Qatar Liquefied Natural Gas (LNG) international agreement for a possible reduction in its price and an option of deferred payment of up to US $3 billion under the existing 15-year supply contract.
Furthermore, the PM is expected to discuss the matter of employment of 100,000 Pakistanis in Qatar.
Later, the delegation will also hold meetings with representatives of the Qatar Business Association and the Qatar Investment Authority.
On December 30, Foreign Minister Shah Mahmood Qureshi visited Qatar and met his counterpart to discuss mutual relations and improving links.
The Qatari foreign minister has assured to provide more Pakistanis with employment opportunities in the Gulf state.