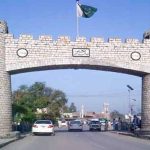 ISLAMABAD: Prime Minister Imran Khan will pay a two-day visit of Kingdom of Saudi Arabia for the second time on October 22 to attend a conference on investment.
According to media details, Premier Khan will attend the International Conference on Investment which is scheduled to take place in Riyadh.
Saudi Crown Prince Muhammad bin Salman will take countries on-board for the reforms agenda, whereas, new accords related to investment are also expected to be shaped during the global conference.
Let it be known that in September the last, PM Khan made his maiden visit to the Kingdom after taking charge as prime minister and held a meeting with Crown Prince Muhammad bin Salman.