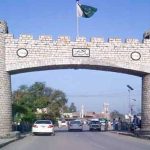 ISLAMABAD: Prime Minister Imran Khan has decided to visit Iran before Saudi Arabia's tour here on Friday.
According to sources, the premier is expected to leave for Iran on Sunday on a one-day trip where he will meet top Iranian leadership.
Further details suggest that Imran Khan will hold talks with Iran regarding tensions with Saudi Arabia. The premier will depart for Riyadh from Iran.
It has been learnt that Imran Khan will mediate talks between Iran and Saudi Arabia. The prime minister will also highlight Kashmir issue in Tehran and Riyadh.