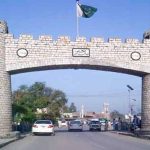 ISLAMABAD: Prime Minister Imran Khan to visit Malaysia on February 3, on a two-daylong official visit.
According to the schedule finalised for PM Khan's visit he will leave for Kuala Lumpur along with a high-level delegation.
Both the countries will hold delegation level talks on February 5.
During his visit, Prime Minister will hold meeting with his Malaysian counterpart Dr Mahathir Mohamed, to discuss important issues.
Also read: Pakistan, Turkey and Malaysia to jointly launch 'BBC type' TV channel: PM Imran
The meeting will discuss issues related to bilateral relations, trade and investment.
Earlier on December 16, Prime Minister Imran Khan's visit to Malaysia was postponed where he was invited to attend Kuala Lumpur Summit on December 18.