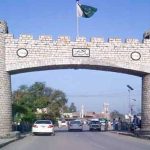 ISLAMABAD: Prime Minister Imran Khan will visit the United Arab Emirates (UAE), tomorrow (Sunday).
The Prime Minister's urgent visit of the Arab country, said to be the part of the PTI government's efforts to guide the country out of the economic crisis.
Prime Minister Khan will hold meeting with the Crown Prince and other top officials of the UAE government.
The key agenda of the prime minister's meetings will be to discuss an economic package with the UAE government, local media reported.
Foreign Minister, Shah Mahmood Qureshi, who has been presently in UAE, held a meeting with his United Arab Emirates (UAE) counterpart, Shaikh Abdullah bin Zayad Alnahiyan in Abu Dhabi.
The meeting held on the sidelines of Sir Bani Yas Forum at the UAE's foreign office, discussed to enhance bilateral cooperation and regional issues of mutual interest.
Prime Minister Imran Khan will also pay a two-day state visit to Malaysia from Tuesday. He would be accompanied by a high level delegation.
This would be the first official visit of any foreign leader since Dr. Mahathir Mohamad assumed office in May this year.
The two leaders will have a one- on-one meeting, followed by delegation-level talks.
The visit of the Prime Minister would provide an opportunity to further strengthen bilateral relations by enhancing economic, trade and commercial ties.