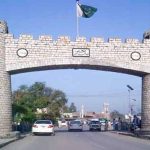 LAHORE: Prime Minister Imran Khan on Sunday promised his 100 Days Agenda would bear fruits, urging the nation to "give time" to Punjab Chief Minister Usman Buzdar.
"We're working on policies. Our policies will give results after 100 days," Imran Khan said while addressing a press conference in Lahore.
"The 100 days we will present to the nation; what we said and what we have done so far. This same 100-day plan will be implemented in KP and also in Punjab," he added.
The prime minister also lavished praise on the Punjab chief minister and expressed the hope that Buzdar would emerge as the most successful chief minister.
"I have been hearing criticism from the past few days that the chief minister has failed to deliver. Give time. Buzdar is an honest man who won't ever indulge in corruption," he said.
"Usman Buzdar is the face of change. He knows how people live in the backward areas of Punjab, how children are dying. He is empathetic to the deprived common man," he added.
Imran also reiterated his pledge to tackle corruption, vowing he would bring back nation's wealth. He said his government had identified 10,000 offshore properties.
"We have issued notices to 300 people holding offshore properties. They won't be spared this time. We have contacted the governments of United Kingdom and Switzerland in this regard.
"We have spoken to the home minister of Britain. We've already initiated a case along with them. We are following things with the FIA. We are also working towards one with Switzerland and also Dubai.
"We have also set up a unit at the PM Secretariat and the only work of that unit will be asset recovery. It will have FIA, State Bank, FBR people," he added.
Imran Khan vowed indiscriminate action against looters and plunderers, saying the former governments damaged institutions to shield their vested interests.
"There won't be an NRO this time. Those who looted our people's wealth for years and years won't be spared this time. Such meager protests won't budge the government.
"Those who have brought the country to over 30,000 billion in debts, and then look innocent on TV will be held accountable for their deeds.
"If they want to do a dharna, I will provide the container. If they want to make noise in the assembly, let them do it," he added.
The prime minister said his government would introduce a law similar to the whistleblower act aimed at providing protection to whistleblowers in corruption cases.
"We will give full protection to anyone who exposes corruption and 20 per cent from legal means will be given to them out of any recovered account," he added.
Earlier, the prime minister chaired a meeting of the Punjab cabinet during which he was briefed on various projects including the grand operation against land grabbers and encroachments.
Imran Khan directed authorities concerned to implement the Lahore High Court's order pertaining to slums on private lands.
Members of the cabinet suggested the prime minister that the government should import used tractors to which Imran Khan assured that the matter would be discussed in the next session of the federal cabinet.
He said the new local government system would empower people and will enable them to solve their genuine problems at local level, adding that the PTI believed in transfer of powers to lower level and it was only possible by strengthening the local government system.
The prime minister said the upcoming by-elections were of utmost importance and stressed the need to take tough decisions in order to transform the system.
While expressing satisfaction on the ongoing anti-encroachment drive, Imran Khan said the federal government would extend all-possible assistance to Punjab in this regard.