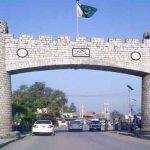 ISLAMABAD: Prime Minister Imran Khan has vowed to transform Pakistan into an Islamic welfare state through all-encompassing reforms in different spheres of life.
He made this commitment during his maiden address to the nation tonight.
In his wide-ranging speech, the Prime Minister announced a number of measures aimed at austerity, getting rid of loans, domestic resource mobilization, and reforms in education, health and agriculture sectors.
The Prime Minister said his political struggle was aimed at establishing an Islamic welfare state on the pattern of State of Madina.
He pointed out that Western countries have progressed and prospered by following principles pursued by Madina State but in our country, people come to power to mint money.
Referring to the prevailing conditions, he said economic difficulties were not as bad in the history of the country as these are today. The debt burden increased from 6000 billion rupees to 28000 billion rupees during the last ten years. He said in the past the country had to secure two billion dollar loan annually to pay back its debt. Today we have to take two billion dollars every months to pay back just interest on loans obtained in the past.
Imran Khan said apart from debt burden, Pakistan is at the lowest at the human development index, people are forced to drink polluted water and rate of child-mother mortality is very high.
The Prime Minister said on the one hand the country is under the tremendous burden of debt but on the other hand we have lavish living style. He said there are 524 employees of PM House, which is spread over 1100 Kanal, eighty vehicles including 33 bullet proof vehicles, helicopter and aircraft at the disposal of PM House. He said the former Prime Minister incurred 650 million rupees on his foreign visits.
He said we will have to change our ways and establish rule of law to bring about a change.
The Prime Minister announced establishment of a Task Force under Dr. Ishrat Hussain to suggest measures for reducing expenditure of the Government.
Imran Khan said he would himself make a beginning by discarding use of PM House as his official residence. Instead, he would reside in a three room house which was previously used by Military Secretary of the Prime Minister.
He said PM House would be converted into a university meant for research in science and technology.
He said costly vehicles of the PM House would be auctioned.
The Prime Minister said austerity measures would also be implemented in Governor Houses and Chief Minister Houses and a committee of intellectuals would be formed to propose utilization of these houses for the future.
The Prime Minister also announced setting up of a high powered task force to bring back the looted money stashed abroad. He said annually ten billion dollars go out of the country and this will have to be stopped.
He said instead of seeking foreign loans, his Governor would mobilize local resources. He said in a population of 200 million only eight hundred thousand people are tax payers and we will have to make sacrifices to help the country stand on its own feet.
Prime Minister Imran Khan said reforms in FBR would be one of his prioirities. He appealed to the people to pay taxes for the sake of the country and ameliorating the lot of the poor.
The Prime Minister said a Consultative Council has been established to suggest measures for increase in exports. He said steps would be taken for attracting investment and promoting SMEs.
He also expressed his resolve to encourage overseas Pakistanis so that they remit money through official banking channels. He said Pakistani missions abroad will also have to play their role in this regard.
The Prime Minister said he would hold a meeting with Chairman National Accountability Bureau (NAB) to discuss ways and means to address the meance of corruption effectively. He said the possibility of further empowerment of Bureau will also be explored.
He said like KPK, a whistle blower act would also be introduced in other provinces whereby a percentage of the removered looted money would be given to the informer.
Imran Khan said he would keep the Interior Ministry with him to keep an effective check on money laundering. He asked people to support him in his campaign to hold the corrupt accountable.
The Prime Minister said he would also hold a meeting with Chief Justice of Pakistan for reformation of the system of dispensation of justice.
He said trial of cases should not go beyond one year.
He referred to police reforms in KPK during the last five years and said former police officer Nasir Durrani would be assigned a consultative role in Punjab to help reform the police.
The Prime Minister also announced plans for reforms in civil service to restore its past glory. He said there would be no political interference in the working of the civil service but the civil servants will have to deliver.
He said a right to services act would be enforced envisaging reward and penalty for good or poor output by public dealing organizations.
The Prime Minister also pledged to improve working and performance of public schools so that they impart quality education to all. He said it is also right of students of seminaries to become doctors and engineers.
Similarly, he said, a task force is being formed to improve conditions of government hospitals. Health Insurance Cards would be introduced all over the country allowing the holder to get medical treatment worth five hundred and fifty thousand rupees annualy.
He said a fulfledged Ministry of Water would be created to address the issue of water shortages and how to conserve water. He said we have to build Diamer-Bhasha dam at all costs.
He said the Government would also focus on agricultural research and it would be endeavour to reduce the cost of input for farmers.
The Prime Minister also expressed the resolve to implement all the twenty points of National Action Plan to eliminate the meance of terrorism.
He said conditions in Karachi will have to be improved as it is deeply linked with the betterment of Pakistan.
He said there is need for South Punjab province and his Government would move towards that end.
He also announced that every effort would be made to bring estranged Baloch in the national mainstream and improve conditions in tribal areas.
The Prime Minister said we will have to take extra care of street children, widows and disadvantaged segments of the society to make Pakistan a welfare state.
Turning to foreign policy, he said Pakistan wants best of relations with all countries including its neighbours. He said Pakistan believes in peace as there can be no progress and development without peace and security.