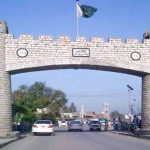 Prime Minister Imran Khan on Saturday welcomed the restoration of ceasefire across the Line of Control (LoC) with India, saying that the onus of creating an "enabling environment" between the two nations rests with India.
The prime minister took to Twitter to congratulate the nation and its armed forces on the second anniversary of the February 27 dogfight between India and Pakistan.
Recalling the event that took place two years ago, and brought the two nations to the brink of war, PM Imran condemned India's " illegal, reckless military adventure of airstrikes against Pakistan".
The prime minister praised Pakistan's decision to return Abhinandan to India, adding that it demonstrated "Pakistan's responsible behavior in the face of India's irresponsible military brinkmanship".
The director-generals of military operations of India and Pakistan reviewed the situation along the Line of Control and all other sectors in a "free, frank and cordial atmosphere," the Inter-Services Public Relations (ISPR) said in a statement a couple of days ago.
The two DGs of military operations had made hotline contact in the interest of achieving "mutually beneficial and sustainable peace", a statement by the ISPR had said.
It said they had agreed to address each other's core issues and concerns which have the propensity to disturb peace and lead to violence. Both sides had agreed for strict observance of all agreements, understandings and cease firing along the LOC and all other sectors, which had taken effect from midnight 24/25 February 21.