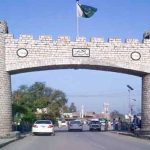 ISLAMABAD: Prime Minister Imran Khan on Saturday presided over a meeting of the Pakistan Tehreek-e-Insaf's (PTI) senior leadership at Bani Gala.
During the meeting, PM Imran Khan nominated Dr Ameer Muhammad Khan Jogezai as Balochistan Governor. Dr Jogezai was nominated by party chairman Imran Khan.
Matters pertaining to the forthcomming presidential elections scheduled for September 4 also came under discussion.
Party leaders had also briefed Imran Khan about the support of allies and contacts with independent candidates.
The premier had already nominated Imran Ismail as Sindh Governor and Chaudhry Muhammad Sarwar as Punjab Governor. Both the governors will take the Oath of their Offices on August 27 and August 28 respectively.
Likewise, PTI's Shah Farman had been nominated as Khyber Pakhtunkhwa Governor.