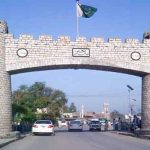 ISLAMABAD: The petrol crisis report has been submitted to Prime Minister Imran Khan who ordered the authorities to take action against the involved companies and responsible persons.
The report has declared the crisis artificial and also determined the elements behind the shortage. The Oil and Gas Regulatory Authority (OGRA) has held the Petroleum Division responsible for the crisis.
The report stated that nine oil marketing companies deliberately created the crisis whereas DG Oil Dr Shafi-ur-Rehman Afridi and Petroleum Division officers failed to perform their duties.
PM Imran Khan directed to arrest the persons involved in creating the shortage and cancel licenses of the responsible companies as well.
The stored petrol should be forcibly supplied to the market as this illegal activity will not be tolerated and all oil marketing companies should be bound to ensure supplies for 21 days, the PM ordered.