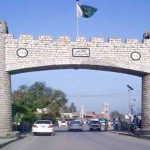 ISLAMABAD: Expressing concern over the situation in Thar PM Imran Khan on Tuesday and directed the federal minister for National Health Services and Regulations to visit the area at the earliest and provide relief to the people by addressing their health-related issues.
Prime Minister Khan said his government would safeguard the rights of Sindh and residents of the province.
The prime minister, in a meeting with President Pakistan Tehreek-e-Insaf Sindh chapter Ameer Bux Bhutto and Secretary General Haleem Adil Sheikh, here at his Parliament House chamber said PTI Sindh's workers were an asset for the party.
The PM asked the PTI's provincial president and general secretary to strengthen the party at union council's level and gear up for the next local government election. He also asked them to ensure continuity of party policies and manifesto in the province.
In his pre-election speech in Jacobabad on Jul 20, Khan said Sindh's institutions had been badly destroyed and its resources mercilessly plundered.
The PTI chief said 75 per cent population of the province is reeling below poverty line while 87 per cent of Tharparkar's people are eking out their lives below poverty line.
The province has been turned into ruins and garbage heaps, he said and vowed to present a solution to pull the province out of this quagmire at his rally.
The PTI chief had accused PPP co-chairman Asif Ali Zardari and his sister Faryal Talpur of looting people of the province in the name of the party's slain leaders.