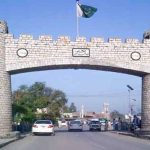 ISLAMABAD: Prime Minister Imran Khan has directed to simplify the process of obtaining licenses and no objection certificates (NOCs) from the regulatory agencies.
In this regard, the cabinet division has been ordered to prepare a draft of the procedure for simplification of the process, and present it at the Prime Minister's Office in Islamabad.
Reportedly, the premier has directed the officials to remove the complexities from the 'difficult' process of issuing licenses, certificates and NOCs from regulatory agencies on a predefined procedure, and within the stipulated time.