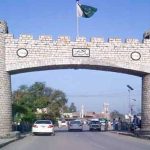 ISLAMABAD: Prime Minister Imran Khan has said that eliminating class divide in the education system is the present government's top priority. He said that efforts should be intensified to bring madrassas into the mainstream and implement the decided strategy.
In an important meeting chaired by PM Imran Khan, he was informed that an estimated 7-8 million students are taking advantage of teleschooling and an e-learning portal was being launched nationwide as well. The PM was briefed on various measures taken to continue providing education despite the closure of educational institutions due to coronavirus.
Prime Minister Imran Khan directed that a joint strategy on education and teaching process be formulated in consultation with all provincial education ministers.
He also directed that a strategy be formulated to address the financial difficulties of educational institutions and parental concerns over fees.
He said that long distance education and easy access to learning from various sources, especially in the current situation, should be ensured. In this regard, all available resources should be used. He added.
The meeting also gave a detailed briefing on various measures to improve the education system in the country with the support of international organizations. The Prime Minister said that due to the situation created by the virus, the education sector is facing extraordinary challenges, however, every effort should be made to ensure that the it is not affected in any way.
The Prime Minister said that out-of-the-box solutions should be proposed to address the challenges faced in the education sector so that the mission of promoting quality education and easy access can be carried forward.