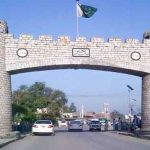 ISLAMABAD: Prime Minister Imran Khan has reaffirmed government's commitment to facilitate investors to take full advantage of huge potential of investment in the growing economy of the country.
He was talking to President and Chief Executive Officer of Telenor Group Sigve Brekke who called on him in Islamabad on Tuesday.
The Prime Minister appreciated Telenor's contribution in the telecom sector saying the government aims to develop a knowledge based economy in Pakistan and value Telenor as an important partner in developing the ecosystem that supports our development agenda.
Sigve Brekke informed the Prime Minister that future plans of Telenor include scaling up of financial services, connecting farmers to the digital world and extending its services in the health care and digital entrepreneurship.
He also thanked Pakistan for its continued support for the telecom sector and for encouraging foreign direct investments into the country.