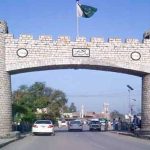 ISLAMABAD: Prime Minister Imran Khan has reconstituted the Economic Advisory Council (EAC) on Saturday.
According to a notification, the EAC will consist of 18 members including seven from the government sector while the remaining 11 from the private sector.
Those belonging to the private sector include experts from Pakistan, the United Kingdom and the United States.
The 18-member council includes renowned economist Dr Farrukh Iqbal who serves as the director of Institute of Business Administration (IBA), Dr Ashfaque Hassan Khan, the dean of the National University of Science and Technology and former Governor of State Bank of Pakistan Syed Salim Raza.
Other members of the EAC include Dr Ijaz Nabi who is a law professor at the Lahore University of Management Sciences (LUMS), Dr Abid Qaiyum Sulehri the executive director of the Sustainable Development Policy, as per the notification.
Vice-chancellor of the Pakistan Institute of Development Economics Dr Asad Zaman and Dr Naved Hamed a professor at LUMS are also part of the council.
Moreover, economist Shakib Sherani, Dr Atif Mian, Dr Asim Ijaz and Dr Imran Rasul are also a part of the EAC.