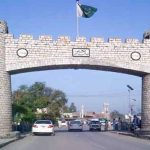 ISLAMABAD: Prime Minister Imran Khan once again rejected rumours of presidential system in the country, saying that the government is not behind these rumours.
He was briefing senior journalists about new local government system in Khyber Pakhtunkhwa and Punjab at the prime minister house on Monday. Besides Jehangir Tareen and other PTI leaders, chief ministers, local bodies ministers of Punjab and Khyber Pakhtunkwha were also present on this occasion.
When a journalist linked the direct election of Tehsil Nazim with any plan for such system in centre, the prime minister rejected rumours regarding presidential system, saying that the government was not behind these rumours.
He said that there should be consensus in the parliament about presidential system. He said that the government was not mulling over such idea.
Imran Khan said that the government will introduce a revolutionised local body system in cities and towns. He said that the money allocated for local body system is given to MNAs and MPAs.
The PM said that direct elections for the post of mayor will be held in the cities.
There are 22,000 panchaiyats in Punjab. The PM lamented that facilities are ending in cities and they are turning into ruins.
The prime minister said that the provinces failed to collect taxes under the 18th Amendment, adding that due to the said amendment in the Constitution the centre became bankrupt.