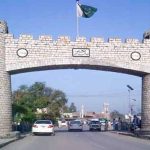 ISLAMABAD: Reacting to the resignation of Finance Minister Asad Umar, Leader of Opposition in National Assembly Shahbaz Sharif on Thursday said that on the day first he had said that the country's economy is under ego and arrogance.
Shehbaz Sharif in his statement said that Prime Minister Imran Khan should leave ego and arrogance and concentrate on the economy.
He said they had offered agreement over economy, adding that the country wouldn't have to face such economic devastation if wasn't wasted.
The opposition leader went on to say that the country would face severe economic crisis if more time was wasted.
Earlier today, Pakistan Tehreek-e-Insaf (PTI) Member National Assembly (MNA) Asad Umar had decided to quit as the finance minister of Pakistan.
The PTI leader held a press conference in Islamabad and told that he conducted a detailed meeting with Prime Minister Imran Khan after his proposal of reshuffling of the cabinet. "I convinced the premier to allow me to step down from the cabinet," he said.
"I thank Imran Khan for inviting me to join PTI and to put his trust in me. My support will always be PTI which will make naya (new) Pakistan. "I have had an amazing journey in Pakistan Tehreek-e-Insaf since April 18, 2012 – the day I joined the party.
"I enjoyed a lot of success and faced difficult times as well. I specially thank PTI supporters and social media volunteers for their tremendous support. "Special gratitude goes to the people of NA-48 and NA-54 for electing me.