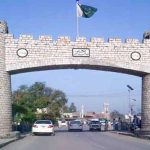 ISLAMABAD: Prime Minister Imran Khan has strongly condemned the new cycle of killings of innocent Kashmiris in Indian Held Kashmir (IHK) by the Indian security forces.
The PM's statement was in response to the violence across the occupied territory that left at least 14 people martyred on Sunday, when an explosion detonated in a crowd protesting against the Indian rule.
"It is time India realised it must move to resolve the Kashmir dispute through dialogue in accordance with the UN SC resolutions & the wishes of the Kashmiri people," the PM added.
Thousands of demonstrators, some hurling stones, marched on a village in southern Kulgam town where Indian government forces were battling an unknown number of armed fighters.
Three Mujahideen were shot dead in the exchange but a subsequent explosion at the scene killed five demonstrators, said Inspector-General of Police Swayam Prakash Pani. "Protestors ignored warnings and soon overwhelmed the site, where five died after being hit when leftover explosives went off," he said. A sixth civilian injured in the explosion later died in a hospital in Srinagar.
At least 30 others were wounded in clashes with police, some seriously. Mobile telephone services were suspended in the area as protests spread, including to Srinagar where police used tear gas to disperse angry crowds.
Elsewhere, fighting near the border dividing the contested Himalayan region between India and Pakistan also left three soldiers and five unknown fighters dead. The troops died in "a fierce encounter with heavily armed fighters", said Indian defence spokesman Lieutenant Colonel Devender Anand.
India has some 500,000 troops deployed in held Kashmir. Indian troops, in another act of state terrorism on Sunday, martyred two more youth in the Rajouri area of Jammu region. According KMS, the Indian troops martyred the youth in Sunderbani area of the district. Three Indian soldiers were also killed in an attack in the same area.
Indian troops in their fresh act of state terrorism martyred 11 youth and injured more than 50 in Laroo area of Kulgam district on Sunday. According to Kashmir Media Service (KMS), three were martyred when the troops blasted a house. The rest were killed in troops' firing and in an explosion while people were removing the debris of the blasted house.