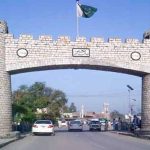 ISLAMABAD: Prime Minister Imran Khan said that he will provide relief to the poor people by any means necessary as there is no right to stay in government if a leader cannot feel for his poverty-stricken class.
These views were expressed by the premier while presiding over a high level meeting, during which the economic commodity supply of food items was considered. During the meeting, important decisions were taken where PM Imran directed to lower the prices of essential commodities.
Also read: Inflation rate unlikely to decrease in coming months: report
The meeting decided to lower the prices of flour, wheat, sugar, rice and pulses. PM Imran assured that the basic commodities will reach the kitchen of a common man. He further said that the government will provide ration to those families that can't afford to buy food.
He directed Hafeez Sheikh to ensure relief for the poor. He said that inflation is the result of the previous government which was full of plunderers. He added that profiteers and hoarders made the situation worse.
The premier also lauded the performance of Utility Store Corporation Chairman and said that they did a remarkable job during the flour crisis and sales of utility stores increased by 800 per cent.
Advisor to the PM on Economy and Finance Abdul Hafeez Sheikh, Federal Minister for Economic Affairs Hammad Azhar, Pakistan Tehreek-e-Insaf (PTI) senior leader Jahangir Tareen, Shahbaz Gill, Special Assistant on Poverty Alleviation and Social Protection Dr Sania Nishtar , Minister for Maritime Affairs, Syed Ali Haider Zaidi and Utility Stores Corporation Chairman attended the meeting.