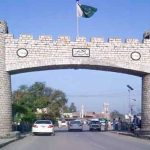 ISLAMABAD: Prime Minister Imran Khan on Saturday commenting on his marital life acknowledged his wife Bushra Bibi to be a blessing from Allah and vowed to remain together till their last breath.
In an interview, PM Khan refuted all rumors related to his marital life.
Earlier, first lady Bushra BiBi during her interview with a private TV channel, a few months back, called PM Imran Khan a leader rather than just a politician. She divulged that Imran Khan is a very simple man devoid of any greed.
'Only Imran Khan can bring change in Pakistan but change requires time,' she added.
Bushra Bibi defending her right to wear a hijab, inspiring many, implied that it's a private matter and her personal choice.
'Those who don't want to wear hijab, can do so.'
Bushra bibi described her heart-rending visits to old homes and the orphanage after becoming the first lady distressing, leaving an everlasting impact on her and now she is making an effort to make better the lives of those living there.