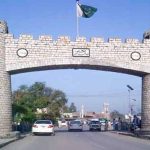 ISLAMABAD: Pakistan Prime Minister Imran Khan Tuesday said in his video message that India accused Pakistan of Pulwama attack without any evidence.
PM Imran started his address clarifying that he did not speak about the issue earlier due to Saudi Crown Prince Mohammad bin Salman's visit in Pakistan. He said there is no benefit of Pakistan to conduct such operation, especially when Pakistan was planning to sign historic deals with Saudi Arabia upon the visit of Crown Prince Mohammed bin Salman.
The premier also ruled out any possibility of Pakistan being responsible for the attack at a time when a high-profile visit from the Saudi royal is underway.
"India has always accused Pakistan without any proof," said the PM.
He continued, "If India has evidence, they should give it to us and we will take action. I welcome all kinds of investigations to be done to find out the perpetrators of the attack."
PM Imran stated that he has come across calls for attack on Pakistan through Indian media and said, "If India retaliates, we will not think and retaliate back."
The PM also said that India always talks about countering terrorism in the region whenever we talk about Kashmir dispute.
"Its not in our interests that somebody from here goes out to do terrorism, nor that somebody comes here and does terrorism."
Since February 14 attack, India has build an aggressive environment against Pakistan and has accused it of supporting the militants.
He added, "India should realise that the answer to the dispute doesn't lie in a one-dimensional, military oppression in Kashmir."
"India should hence review its policies," he said.