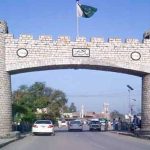 GILGIT: Prime Minister Nawaz Sharif will perform the ground breaking of Pakistan-China Optical Fiber Cable Project, part of the CPEC.
Pak- China Optical Fiber Cable project, costing 44 million dollars will be completed in two years.
The newly elected members of Gilgit Baltistan Council will take oath of office at a ceremony in Gilgit on Thursday.
Prime Minister Nawaz Sharif will administer the oath to them.
Special Communication Organization will lay 820 KM long cable from Rawalpindi to Khunjarab .
Pakistan and China had signed a MOU in this regard in 2007.
The project after completion will provide Pak and China an alternate telecommunication route.
It will help to provide modern telecommunication facilities to the people of Gilgit Baltistan.
Nawaz Sharif will also visit Swat on Friday to inaugurate Nawaz Sharif Kidney Hospital.