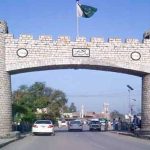 LAHORE: Prime Minister Imran Khan will lay the foundation stone of Shelter Home project in Lahore today.
The project is aimed at restoring the self respect of those people who spend night under the open sky.
It is also aimed at broadening the circle of social responsibility by the state and citizens.
The project will also meet the requirements of the needy persons by establishing safe places for them.