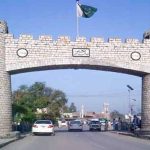 NEW YORK: Prime Minister Nawaz Sharif has arrived in New York to represent Pakistan at the proceedings of the UN General Assembly.
The UN General Assembly begins its 71st session in New York on Monday.
Talking to newsmen in New York, Foreign Secretary Aizaz Ahmad Chaudhary said the Prime Minister will address the General Assembly on Wednesday and draw the world attention towards Indian state terrorism in occupied Kashmir.
The prime minister will highlight the unabated grave violations of human rights by Indian forces in occupied Kashmir.
The foreign secretary said the Sharif will also hold bilateral meetings with Heads of States and leaders of different countries on the sidelines of the UN General Assembly.
He said Prime Minister Nawaz Sharif during his meeting with UN Secretary General Ban Ki Moon will stress on effective role of the United Nations for resolution of lingering Kashmir dispute.
Aizaz Chaudhary said the prime minister will exchange views on bilateral matters, regional situation and international issues in his meetings with leaders of Iran, Saudi Arabia, China, Japan, New Zealand and Romania.
The foreign secretary said that Prime Minister Nawaz Sharif will also address a meeting relating to refugees.
He is expected to urge the international community to devote adequate political attention and support for the voluntary repatriation of Afghan refugees from Pakistan and their sustainable reintegration in Afghanistan.