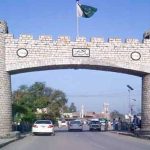 ISLAMABAD: Prime Minister Nawaz Sharif has reportedly cancelled his visit to Kyrgyzstan that was scheduled on Nov 2, apparently due to Pakistan Tehreek-e-Insaf's plan to lockdown Islamabad.
According to reports, the PM was to represent Pakistan in the Shanghai Cooperation Organisation's (SCO) exceptionally-important meeting in the Kyrgyzstan capital, Bishkek.
Now PM's Advisor on Foreign Affairs Sartaj Aziz will be attending the meeting, reports said.
The SCO, previously known as the Shanghai Pact, is a Eurasian political, economic, and military organisation which was founded in 2001 in Shanghai by the leaders of China, Kazakhstan, Kyrgyzstan, Russia, Tajikistan and Uzbekistan.