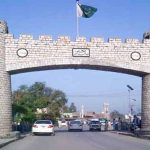 ISLAMABAD: A special cabinet meeting chaired by Prime Minister Nawaz Sharif is underway in Islamabad to consider approval of budget proposals for the next financial year.
Finance Minister Ishaq Dar is briefing the cabinet regarding budget proposals including targets set for the next financial year, both development and non-development activities.
After approval of the budget proposals, the finance minister will lay them before the National Assembly and the Senate this evening.
This will be the third budget of the present government.