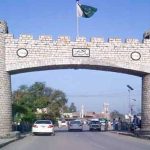 ISLAMABAD: Prime Minister Nawaz Sharif has convened meeting on National Action Plan (NAP) next week.
All the four provincial Chief Ministers have also been invited for the meeting.
Meanwhile, Prime Minister has also convened a meeting of the heads of parliamentary parties on Monday.
The heads of parliamentary parties will be given briefing on the situation in Occupied Kashmir and the present security situation on the Line of Control.
Collective response of the Federal Cabinet today was significant first step in the wake of recent tension along the LoC as well as reaffirming solidarity with the Kashmiri brethren.
The second step will be the collective voice of all parliamentary parties in reiterating our moral, political and diplomatic support to the Kashmiri people in their struggle for the right of self-determination and reaffirming the national resolve to make our national security impregnable.