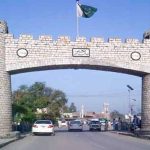 New York: Prime Minister Nawaz Sharif on Friday said that Pakistan had been alleged baselessly over Uri sector attack.
While talking to media persons over breakfast, Nawaz Sharif told that India had made it a habit to blame Pakistan over every attack.
The Prime Minister termed the situation in Kashmir as extremely dangerous and told that kashmiris were extremely angry and would avenge the killings. "India will also have to answer for the baseless killings," said Nawaz Sharif.
Nawaz Sharif also revealed that dossier had been presented to UN Secretary General Ban Ki-moon. He told that even the Secretary General was so upset with the Indian atrocities in Kashmir.
PM vowed to show the evidences of Indian atrocities to other countries as well.