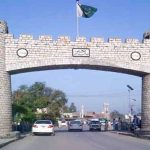 ISLAMABAD: Prime Minister Nawaz Sharif will preside over a meeting of parliamentary party of his Pakistan Muslim League-Nawaz (PML-N) today to discuss the situation triggered in the aftermath of final JIT report.
The crucial PML-N meeting will be held in Islamabad on Friday.
According to details, all the MNAs and senators have been directed to ensure their presence in today's meeting that will take stock of the prevailing political situation in the country.
The parliamentary committee is all set to adopt a resolution to express solidarity with the PM Nawaz.
Earlier yesterday (Thursday) during an emergency meeting of the federal cabinet called by the PM Nawaz, he rejected the Joint Investigation Team (JIT) report about his family's financial assets, and affirmed not to tender resignation in the wake of growing political pressure.
The cabinet members also advised him not to step down.
He said the cabinet has rejected all demands of the opposition, including the resignation of PM Nawaz Sharif, adding that "the cabinet has termed the current political situation has a conspiracy against development of the country."
The meeting was chaired by PM Nawaz Sharif who reportedly took his ministers and coalition partners into confidence over the situation that has arisen following the JIT report.
Source said the Prime Minister said the report is based on 'assumptions' and 'allegations' and refused to accept Opposition's demand for his resignation.