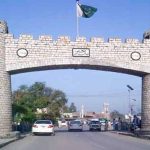 ISLAMABAD: Prime Minister Nawaz Sharif will chair a high-level meeting today (Tuesday) in Quetta with regards to law and order situation after the deadliest attack on Police Training Center that killed at least 60 police cadets.
According to statement, PM has postponed all of his engagements in Islamabad and will pay a visit to Quetta.
During his visit, he will inquire about the health of those wounded in Quetta terrorist attack.
PM Nawaz Sharif asked the provincial government and Ministry of Interior to brief him on the evolving situation on continuous basis.
While praying for swift recovery of those injured during the attack, Prime Minister directed for extending best medical treatment to them.
Heavily-armed militants wearing suicide vests stormed a Quetta police academy, killing at least 60 people and wounding dozens more.
Three gunmen from a Pakistani Taliban-linked group burst into the sprawling academy, targeting sleeping quarters that are home to some 700 recruits.