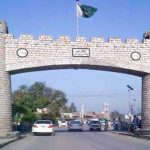 SARAJEVO: Prime Minister Nawaz Sharif expressed happiness at impending return of former President and PPP co-chairman Asif Ali Zardari, on Thursday.
Speaking to media personnel, Prime Minister Nawaz Sharif said that he was happy Zardari was returning to the country.
"Zardari will take care of the affairs of PPP," he said. "I enjoy good relations with Asif Zardari and PPP. I would want those relations to continue," added Nawaz.
Nawaz also took aim at his political opponents and said that despite the problems of sit-in protests, the government would eliminate load-shedding by 2018.
"The practice of staging dharna protests and taking back resignations has become common," said Nawaz Sharif.
The Prime Minister also said that if a commission was formed, then its report should be made public. He said that he would personally look into the findings of the Abbottabad commission report.
He said he is working on fulfilling the objectives of his party manifesto. All development issues will be addressed.
The Prime Minister a project of construction of forty-nine modern hospitals is actively being taken up and people in several districts have been issued health cards.
He said transparency has been ensured in the projects of liquefied natural gas and solar plants, and one hundred billion rupees have been saved.
Muhammad Nawaz Sharif said Pakistan today is far more stable and prosperous as compared to 2013.
About relations with Bosnia, he said Pakistan values its relationship with Bosnia. He said it was during his first stint in office that diplomatic relations with Bosnia were established.
During his stay in Sarajevo, the Prime Minister held wide ranging talks with the Bosnian leadership for expansion of relation in diverse fields.
Today, he visited Kovaci memorial, the largest cemetery of the fallen soldiers in Bosnia and Herzegovina during the 1992-95 war.
The Prime Minister has now left for home. A farewell guard of honour ceremony was held at the Sarajevo International Airport.