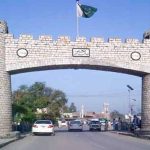 ISLAMABAD: Pakistan Muslim League – N (PML-N) leader and Member National Assembly (MNA) Talal Chaudhry has said that Prime Minister) Nawaz Sharif would not step down over someone's wishes.
Responding to Pakistan People's Party (PPP) leader Moula Bux Chandio's demand of PM's resignation, Chaudhry said that PM would not resign to please someone.
He asked what performance had Pakistan Tehreek-e-Insaf (PTI) shown in Khyber Pakhtunkhwa (KP) or PPP in Sindh to ask for the votes of these people.
He claimed that PPP had done nothing in Sindh while PTI had failed terribly in KP.
The MNA said that the unfortunate opposition had been crying for the last four years.