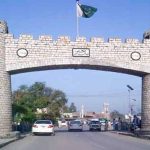 ISLAMABAD: Prime Minister Muhammad Nawaz Sharif has returned home after representing Pakistan at the UN General Assembly session.
In his speech at the UN General Assembly session, the Prime Minister effectively raised the Kashmir issue, highlighting the grave human rights violations in Occupied Kashmir.
The Prime Minister's address also drew the world attention towards India's interference in Pakistan, Islamabad's position on maintaining the minimum deterrence without involving in arms race in the region, Pakistan's efforts for reconciliation in Afghanistan, and Pakistan's eligibility for membership of Nuclear Suppliers Group.
Besides participating in the OIC Contact Group meeting on the sidelines of the UNGA session, Muhammad Nawaz Sharif also held meetings with world leaders. During the meetings, he highlighted the Kashmir issue and discussed ways to enhance cooperation with those countries. He also shared a dossier on the human rights violations with the UN Secretary General.