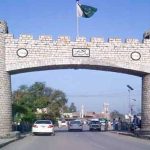 ISLAMABAD: Prime Minister Muhammad Shehbaz Sharif has decided to appoint Lieutenant General Syed Asim Munir as the Chief of the Army Staff using the constitutional authority.
In a tweet on Thursday, Minister for Information and Broadcasting Marriyum Aurangzeb said a summary to this effect has been sent to the President.
Lt Gen Munir will succeed outgoing Army Chief General Qamar Javed Bajwa, who retires on November 29 on completion of his extended tenure. The choice of Munir, made by Prime Minister Shehbaz Sharif, now awaits approval from the President of Pakistan.
Who is Lt Gen Asim Munir?
Lt. General Asim Munir is the senior most officer in the army after his promotion as a four-star general at the time of this announcement. He was commissioned into the Frontier Force Regiment and is currently serving as the quartermaster general GHQ. He was set to retire on November 27 if not promoted. As an officer, he rose rapidly through the ranks and held several important positions.
Analysts say that he is apolitical, a point that might have contributed to his appointment in the wake of the army's recent posture of 'neutrality'.
In a decorated military career, he was appointed as:
Commander Northern Areas in 2014
DG Military Intelligence in 2017
DG Inter-Services Intelligence in 2018
Corp Commander Gujranwala in 2019
Quarter Master General in 2021
However, some political expert says that if he promoted and appointed as army chief, his relationship with former prime minister Imran Khan is likely to be testy.  Imran Khan, in October 2018, made Lieutenant General Syed Asim Munir as director-general of Inter Services Intelligence (ISI).
He was the 23rd director-general of the agency, but he had the shortest tenure ever at this position, lasting a mere eight months. He was removed allegedly under pressure from Imran Khan when he was prime minister.