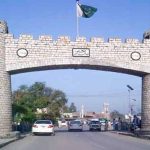 ISLAMABAD: Prime Minister Shehbaz Sharif Saturday had a telephonic contact with the chief of PML-N Mian Nawaz Sharif and discussed the current political and economic situation in the country.
According to sources, the PML-N leaders discussed the recent letter of the President Dr Arif Alvi to prime minister. Nawaz Sharif directed the Shehbaz Sharif to inform the public about the facts in response to the president's letter. Nawaz Sharif said that the president's has exceeded his constitutional authority. He said that the government's narratives regarding unnecessary interference of the president should be presented before the nation.
They also discussed the government's performance and exchanged views about the PTI's politics of protests. They also discussed the government's steps for relief to the public.