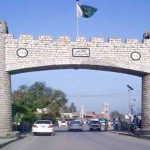 ISLAMABAD: Prime Minister Imran Khan has strongly condemned the rocket attack near Afghan Presidential Palace and Green Zone in Kabul today.
In a statement, the Prime Minister said this attack on innocent people on the occasion of Eid-ul Azha is a reflection of cowardly actions of defeated mind set.
Imran Khan said Pakistan stands with Afghan government and its people to defeat such mindset and elements.