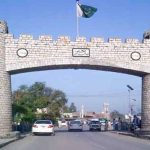 ISLAMABAD: Prime Minister Imran Khan on Monday has summoned a high-level meeting to confer upon the new municipal system.
According to reports, chief ministers of Khyber Pakhtunkhwa (KP) and Punjab are also attending the meeting for briefing the premier regarding certain measures which are to be taken following legislation of the new local bodies system.
Besides, Punjab Chief Minister Usman Buzdar has also decided to take into confidence members of the National Assembly (MNAs).
Furthermore, it is anticipated that he would remove certain reservations of alliance parties of the Pakistan Tehreek-e-Insaf (PTI) over the matter as Pakistan Muslim League Quaid-e-Azam MNAs have also been invited in the meeting.
Contrarily, the Leader of the Opposition in Punjab Assembly (PA) Hamza Shahbaz has decided to challenge the new local body system in the Lahore High Court (LHC).
According to details, he has asked his legal team to prepare a draft to request the court for annulment of the new system.
He said that the local body departments are important source of transferring power at the grassroot-level.
Earlier on Saturday, Punjab Governor Chaudhry Mohammad Sarwar signed the Local Government Bill 2019.
Under the new bill, the new municipal system will consist of two categories which include municipal and mohalla councils in urban areas, and tehsil and village councils in rural areas.
In a statement in Lahore, Sarwar stated that under the new local bodies system, the transfer of power has been ensured to grassroots level. "Public representatives will be truly empowered in the new local bodies system," he added.
Moreover, last week, Punjab Law Minister Basharat Raja had said that the new system will truly represent the general public's hopes.
"Not only will the public be given power at a local level, but they will also be able to solve issues in their areas at their doorstep, he had said.
He had stated that the legislation was drafted under the Constitution of Pakistan.
On April 30, the PA passed the new Punjab Local Government Bill 2019 within one hour with a majority vote of PTI members after Law Minister Raja Basharat and Speaker Chaudhry Pervaiz Elahi knocked out the opposition on technical grounds, bringing an end to the existing local councils dominated by the PML-N.
The bill was introduced in the house only eight days prior.