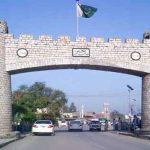 ISLAMABAD: Prime Minister Imran Khan has termed the recent rain spell and snowfall in the country as a special blessing of Allah Almighty.
In a tweet today (Saturday), he said the rains and snowfall we have received are truly a blessing from God.
The Prime Minister said the rains have been timely for our crops, especially the rain-fed crops.
He said the rainfall will raise the water table while the snow will melt into our rivers.