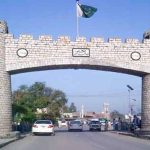 ISLAMABAD: Foreign Minister Shah Mahmood Qureshi has said that the Prime Minister during his visit to Sindh, will announce a massive Health Package for people of Tharparkar on Friday.
Talking to media in Islamabad on Friday, he said in the first phase of the package, Health Cards will be distributed among one hundred and twenty thousand families of Tharparkar.
He said the package will change the lives of people of Thar.