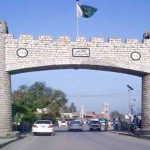 ISLAMABAD: Prime Minister Imran Khan will chair a meeting of the federal cabinet meeting today.
According to reports, a 13-point agenda will be discussed in the meeting.
Among the points of discussion on the agenda is Pakistan's partnership with the United Kingdom to track corruption and restart the bilateral transfer of prisoners. Matters pertaining to the UK-Pakistan Justice and Accountability Partnership will be discussed in the meeting.
The prime minister is expected to be briefed on British British Home Secretary Sajid Javid's recent visit to Pakistan.
Further, matters pertaining to the Economic Coordination Committee (ECC), Council of Common Interests (CCI) and other committees of the Cabinet will be ratified.
The Pakistan Tehreek-e-Insaf (PTI) government's 100-agenda will also be examined in detail. Also likely to be discussed in today's session is PM Imran's recent visit to Saudi Arabia and the United Arab Emirates (UAE).
In addition, the premier is expected to approve the appointment of the director general of the finance ministry's Financial Monitoring Unit and the managing director of Private Power and Infrastructure Board (PPIB).
The approval of a new member's appointment to the Commission of Inquiry on Enforced Disappearances is also likely.
Members of the federal cabinet will present their suggestions to ban the Al-Rehman Welfare Trust Organisation.