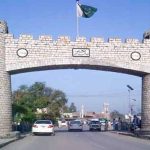 NEW YORK: Pakistan's Permanent Representative to the United Nations, Maleeha Lodhi, said on Monday that Prime Minister Nawaz Sharif would highlight the issue of Kashmir with world leaders during his trip to the United States of America.
Prime Minister Nawaz Sharif arrived in New York on Monday to meet with world leaders from around the world, including Japan, China, Saudi Arabia, USA and New Zealand, among others. The PM will also address the United Nations General Assembly on Wednesday and is expected to raise the issue of Indian atrocities in Kashmir.
Maleeha Lodhi said the Prime Minister Nawaz Sharif would inform world leaders regarding the injustice taking place in occupied Kashmir and Indian atrocities being committed against unarmed civilians in the restive province. Nawaz will also present a set of demands towards the global organization in order to tackle the controversial issue.
Lodhi further disclosed that the United Nations' High Commissioner had agreed to send a fact finding mission to occupied Kashmir in response to the request of PM Sharif. Maleeha Lodhi said that Nawaz Sharif's primary purpose was to highlight the issue of Kashmir and direct everyone's attention towards it.
Indian occupied Kashmir has been gripped with violence and confrontation ever since Indian security forces killed freedom fighter Burhan Wani. Wani's murder sparked protests and demonstrations in occupied Kashmir, leading to Indian forces killing more than 100 civilians and injuring thousands.