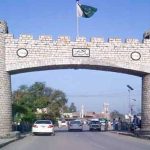 ISLAMABAD: Prime Minister (PM) Imran Khan will chair a federal cabinet meeting today (Thursday) in which, the cabinet will be taken into confidence for taking loan from the International Monetary Fund (IMF).
During the meeting, important decisions pertaining to the country's political and economic situation will be taken.
Consultations will also be held over placing and removing certain people from the Exit Control List (ECL), according to sources.
"A draft bill regarding a new law that will reward whistleblowers who help nab corrupt officials and politicians is also expected to be presented," sources added.
Approval will also be given for the appointment of heads of Pakistan International Airlines (PIA), Baitul Maal and Privatization Commission.
A summary pertaining the import of Urea Fertilizer will also be presented during the meeting of Federal Cabinet.