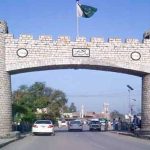 ISLAMABAD: Prime Minister Shahbaz Sharif has urged the civil servants to work hard to steer the country out of challenges. The prime minister appreciated the active service to humanity rendered by new civil servants in the flood hit areas during their training period.
He was addressing at the passing out ceremony of 45th Specialized Training Program of Pakistan Administrative Services' Probationary Officers at Civil Services Academy in Lahore on Saturday.
The Prime Minister said that public servants can serve the nation very well, if they are provided a conducive working environment and their services are properly recognized.
He said that he visited several flood hit areas including Balochistan, and civil servants did their best to help humanity.
He said that newly trained officers are the future of Pakistan. He urged them to make Pakistan as per vision of Quaid-e Azam Muhammad Ali Jinnah and Allama Iqbal.
Shahbaz Sharif said that Pakistan's economy is facing a difficult time however we will overcome it soon. He said that he got financial relief from our brotherly state UAE, during his recent visit