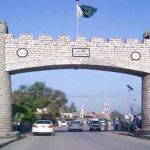 ISLAMABAD Criticizing the Prime Minister Imran Khan's address to the nation, the PPP's leader Qamar Zaman Kaira has said that by targeting the opposition, the prime minister wanted to divert people's attention from the budget.
He was addressing a press conference along with other party leaders here on Wednesday. He said that the tone of PM Imran Khan during his address to nation did not suit him. He said that the PM always wanted to give some special message to nation in his address, but no one understand any special message in the delayed address.
He said that the prime minister was misleading the public and every one was worried about his policies as his government has taxed every eatable. He said that if he wanted to form commission, he should fulfill his desire.