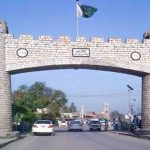 ISLAMABAD: Pakistan Tehreek-e-Insaf (PTI) on Saturday claimed that Pakistan Muslim League (N) formed the government through organised rigging in the 2013 general elections
In the written argument submitted by PTI to the inquiry commission, it said that rigging on a big scale has been proved in the 2013 elections.
Returning Officers (ROs) were given extraordinary powers in the Punjab province where extra ballot papers were printed and Form-15s are also missing in the same constituencies where extra ballot papers were printed, it said.
The written argument also said that the statement of the then acting Chief Minsiter of Punjab Najam Sethi also verified the claims of PTI that PML-N was a part of organised rigging in the elections.
PTI also said that the Chief Election Commissioner and the four members of the commission did not comply with the action plan.
Election Commission devised the plan of organised rigging which brought PML-N into power, it said