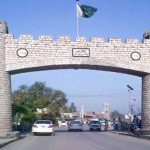 ISLAMABAD: Pakistan Muslim League Nawaz's (PML-N) leaders on Saturday cited grave concerns over performance and behavior of Election Commission of Pakistan's (ECP) Chief Election Commissioner (CEC).
Addressing a news conference in Islamabad today, former speaker of National Assembly (NA) Sardar Ayaz Sadiq stated that he telephoned CEC at 12PM today in bid to acquire time for meeting. Sadiq went on to say that CEC didn't respond despite call.
"When we [read PML-N's leaders] arrived at the office, CEC had already left for home. We wanted to table our concerns pertaining to rigging in General Elections 2018 before CEC. We also wanted to discuss issue of Form-45", he added.
Ayaz deplored that returning officers were giving orders of recount without behest of ECP. "The authority to open a constituency rests with electoral body", Ayaz apprised ECP.
Sadiq told media personnel that they did not have taken any decision yet regarding whether to take oath in NA or not.
On the other hand, the spokesperson for electoral body overtly dismissed allegations hurled at them by PML-N leaders.
'Ayaz Sadiq contacted CEC in the morning. Upon telephonic call from Sadiq, CEC told former speaker of NA that he can meet him today. However, Sadiq did not give any reply to the offer of CEC", revealed spokesperson.