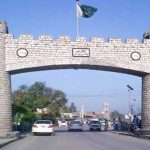 The Pakistan Muslim League-Nawaz (PML-N) has decided not to stall the process of holding elections for the dissolved Punjab Assembly (PA), party sources said on Saturday.
Prime Minister Shehbaz Sharif on Saturday evening chaired an emergency meeting in Lahore to discuss the future strategy for the upcoming Punjab Assembly elections.
Earlier on Friday, the Lahore High Court (LHC) had directed the Election Commission of Pakistan (ECP) to announce dates for holding elections of the Punjab Assembly within the stipulated 90 days.
Party sources said that Shehbaz, who is the president of the PML-N, had earlier in the day summoned a meeting of party leaders along with the party's legal experts to deliberate on their options.
It was principally decided, sources said, that the party will not pose any object to holding polls at a date announced by the apex electoral body.
However, it noted that since the ECP was an independent body and wanted to challenge the LHC order, it would be their independent decision.
It was stressed that the party was ready to go to the polls whenever they are announced.
During the meeting, Federal Law Minister Azam Nazir Tarar gave a briefing on the 16-page order of the court.
And the merits of raising it before the Supreme Court were discussed.
Earlier on Saturday, PM Shehbaz had summoned an emergency meeting of his legal experts and other political leaders for later on Saturday to deliberate the orders of the LHC, directing the ECP to announce elections for the dissolved Punjab Assembly.