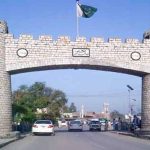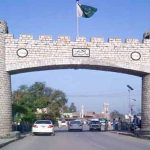 LAHORE: Pakistan Muslim League-Nawaz (PML-N) President Shabaz Sharif chaired a meeting at party's Model Town secretariat, here on Tuesday.
It was decided in the meeting to give a rousing welcome to the former premier Nawaz Sharif and his daughter, Maryam Nawaz, upon their arrival at the Lahore airport on July 13 from London.
Shabaz said that father and daughter were returning to Pakistan on July 13 for the sake of country adding that the duo would be given historic welcome.
He asked the party leaders and workers to motivate people to reach at the Lahore airport.
Shabaz said, "Expressing our resentment against the accountability court's verdict in a peaceful manner is our right." He made it crystal clear that they wouldn't tolerate maltreatment against any of workers. He said that the PML-N was contesting general elections on the basis of its performance showed during last five years tenure. He said that people would cast their votes only in favour of the Muslim League-Nawaz on July 25.
Shabaz directed party candidates for election 2018 to highlight Nawaz Sharif issue during the public gatherings.
Nawaz and daughter Maryam were sentenced to 11 and eight years in prison, respectively, in the Avenfield properties reference, filed by the National Accountability Bureau (NAB).
Prominent amongst others attended the meeting included Hamza Shehbaz Sharif, Khawaja Saad Rafique, Rana Mubashar Iqbal, Khawaja Imran Nazir etc.