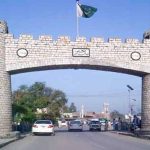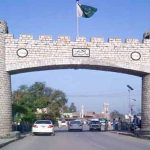 GILGIT: The Pakistan Muslim League-Nawaz (PML-N) is leading in the early vote count after polling for elections on 24 seats of the Gilgit-Baltistan (GB) Legislative Assembly concluded amid strict security on Monday. On the other hand, the PPP is losing on a number of major seats. Even Chief Minister Mehdi Shah lost his seat.
Having won 10 seats, the PML-N has emerged as the largest party in the GB polls. The PPP and PTI stood second, each tipped to secure four seats. The Majlis Wahdat-e-Muslimeen (MWM) and Tehreek-e-Islami won two seats each while independent candidates won two seats.
According to Nadra and the Election Commission, there are 618,364 registered voters in the region with 329,475 men and 288,889 women. An estimated 600,000 people exercised their right to vote at the polling stations to elect 24 legislators. Three members of the legislative assembly will be elected from District Gilgit, three from District Hunza Nagar, six from Skardu, two from Astor, four from Diamer, three from Ghizer and three from Ganche.
The PML-N and the PTI had given party tickets to candidates in all constituencies, while candidates from the PPP were contesting on 22 seats.The MWM had 15 contesting candidates, All Pakistan Muslim League (APML) 13, Jamiat Ulema-i-Islam Fazl (JUI-F) 10, Pakistan Awami Tehreek (PAT) seven, Jamaat-i-Islami (JI) six, and Tehreek-e-Islami 12 candidates.
Candidates of the Muttahida Qaumi Movement (MQM), Sunni Ittehad Council (SIT), Aam Admi Party and the Gilgit-Baltistan Qaumi Movement were also contesting the polls. A large number of independent candidates also took part in the elections.
According to unofficial results, in GBLA-23 Ghanche-2, Ghulam Hussain Advocate of the PML-N won the constituency bagging 6,451 votes while Amina Ansari of PTI came second with 5,725 votes.
In GBLA 6 Hunza Nagar, PML-N's Mir Ghazanfar Ali won bagging 6385 votes. In GBLA-22 Ghanche-1, Mohammad Ibrahim Sinai of PML-N wins bagging 11,655 votes while Amina Ansari of PTI came second with 1,755 votes. In Ghanche-2, PML-N's Ghulam Hussain Advocate won clinching 6457 votes.
In GBLA-7 Skardu-1, Haji Akbar Taban of PML-N is leading with 3,221 votes while Raja Jalal Hussain Khan of PTI is behind him with 3,212 votes according to unofficial and unverified results. Former chief minister Gilgit-Baltistan Mehdi Shah of PPP is currently on third position.
In GBLA-24 Ghanche-3, Mohammad Shafiq of PML-N wins the constituency bagging 5,440 votes while Mohammad Ismail of PPP remains runner-up with 5,100 votes.In GBLA-18 Diamer-4, Haji Mohammad Wakil of PML-N wins the seat securing 3,500 votes while Haji Gulbar Khan of JUI-F comes second with 2,180 votes.
From Hunza, MWM's Rizwan Ali won clinching 2436 votes. Eight members – three technocrats and five women – will be indirectly elected with nearly 467 candidates took part in the elections.
Electioneering campaigns ended on Saturday, 24 hours before the scheduled day of the polls. Election material was transferred under army supervision to polling stations in the seven participating districts of the region, with military personnel deployed outside to maintain law and order.
Deployment of troops was requested by the Election Commission of Pakistan (ECP) and the civil administration. Army officers have been given special magisterial powers to be able to control the law and order situation and act against those violating election laws.
The Gilgit-Baltistan Legislative Assembly was created through a presidential order in 2009 and the Pakistan People's Party (PPP) won the subsequent elections, completing a five-year term in office. On December 13, 2014, an interim government was set up with a 12-member caretaker cabinet to conduct free and fair elections.
Chief Election Commissioner (CEC) GB Justice (R) Syed Tahir Ali Shah thanked all the political parties for their cooperation in conducting peaceful, smooth and transparent elections.In an interview to a news channel, he said no rigging was reported in any constituency of the region which was a big achievement.
He said he was satisfied with the law and order situation in the region throughout the day as no unpleasant incident was reported adding holding transparent elections was his responsibility.