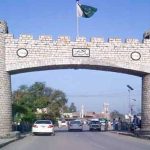 LAHORE: Pakistan Muslim League Nawaz (PML-N) has expressed dissatisfaction over the decision which allows Nawaz Sharif to go abroad for his medical treatment only for four weeks.
Pakistan Muslim League Nawaz (PML-N) expressed dissatisfaction over the decision, stating that how can someone guarantee that Nawaz Sharif's health will recover within four weeks. Terming the subcommittee's indemnity bond condition as unlawful, the PML-N said that surety bonds have already been deposited in the courts.
"Decision of the cabinet's subcommittee is beyond comprehension," the party said.
PML-N President and Leader of the Opposition, Shehbaz Sharif, will convene an important meeting of the senior leadership of the party on Thursday. After the meeting, Shehbaz Sharif will address a press conference at 3 pm.
According to a statement issued by Marriyum Aurangzeb, the government's decision to condition Nawaz Sharif's medical treatment abroad is based on Imran Khan's prejudice and political revenge. "At the time of bail, all constitutional and legal requirements were completed, and bail bonds were also submitted", she expressed, adding that conditioning removal of Nawaz Sharif's name from the ECL is an incomprehensible decision.
She asserted there could not be a government court above the court. The PML-N has made a clear stance on the submission of security bonds.
PML-N spokesperson said that every moment in Nawaz Sharif's treatment is valuable and to delay it using tactics is worst cruelty. "The government is playing a dangerous game with the life and health of Nawaz Sharif.
"If something happens to them, it will be responsible for the apathetic and non-serious government".
According to source, Pakistan Muslim League Nawaz (PML-N) President Shehbaz Sharif has stated consultations with Sharif family and senior members of the party.
Sharif, 69, was admitted to the Services Hospital in Lahore on October 22 from Kot Lakhpat Jail after his platelets dropped to a critically low level of 2,000.
The Islamabad High Court had granted bail to Sharif for eight weeks, suspending his seven-year sentence in the Al Azizia Steel Mills corruption reference on medical grounds. Earlier, he had also secured bail in the Chaudhry Sugar Mills case from the Lahore High Court on the same ground.
The medical board formed by the government had earlier suggested allowing the ailing former prime minister to seek medical treatment abroad.